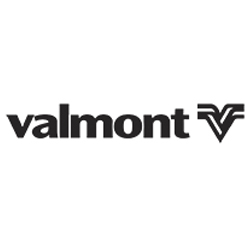 Industrial Maintenance Technician
Sorry, this job has expired.
Jeffersonville, IN
Valmont is currently seeking a highly motivated and talented individual to fill the Industrial Maintenance Technician position at the Gateway Galvanizing Plant in Jeffersonville, IN.

As the Industrial Maintenance Technician you will maintain and repair all galvanizing equipment within the plant.
• High school diploma or GED

• 2 years of previous experience in an industrial maintenance position.
• 2 years of previous experience operating hand and/or power tools.
• 1 year of previous experience with hand welding.
• Experience with pneumatic and hydraulic work.
• Experience working with heat exchangers.
• Experience with Air Arc.

• Must be a Mig/Tig Certified Welder.
• Working knowledge of fabrication and repair of metal structures/components.
• Working knowledge of pneumatic, electrical, and mechanical systems.
• Basic mechanical/electrical knowledge.
• Must be a person of passion and integrity who has the drive to excel and deliver exceptional results.
• Must have a high awareness for safety at all times.
• Perform light electrical work to repair or maintain company equipment (Single and Phase 3).
• Administer the plant's Preventative Maintenance Program.
• Install and configure new equipment as well as dismantle and replace defective or old parts and machines.
• Plan and manage the repair and maintenance of all equipment, including motors, pumps, belts, fans, etc., with a heavy emphasis on hoist and overhead bridge crane repair.
• Adjust necessary equipment to ensure efficient and safe operation.
• Maintain a clean and hazard free work environment to ensure department safety.
• Perform welding and fabrication as needed.
• Ability to climb and work from ladders, man lifts, bridge cranes, and roofs in excess of 80 ft.
• Ability to lift, push, and pull up to 50 lbs.
• Ability to communicate and interact with coworkers in a positive manner.
• Ability to pay attention to detail and follow work instructions.

About us:
Welcome to Valmont, where a world of opportunity awaits. When you join our team, you become part of a passionate group dedicated to changing lives and conserving resources around the globe. We want problem solvers who roll up their sleeves to foster progress and innovation for all people. At Valmont, we provide infrastructure, irrigation, tubing and coatings to the world. We strengthen cities. We nourish croplands. We design, manufacture and coat. Our products and services make a difference. Join us, and build your world.

All qualified applicants will receive consideration for employment without regard to race, color, religion, sex, gender identity, sexual orientation, national origin, disability or protected veteran status.

Valmont does not discriminate against any employee or applicant in employment opportunities or practices on the basis of race, color, religion, sex, sexual orientation, gender identity, national origin, age, genetic information, veteran status, disability or any other characteristic protected by law. Reasonable accommodation may be made to enable individuals with disabilities to perform the essential functions.
12958